As seen in the press
Share accommodation in Brisbane
Brisbane is the third most populated city in all of Australia, with 2.3 million people calling the metropolitan area home. The good news is that this means there are plenty of flatmates wanted out there! Brisbane has the advantage of combining big city life with outdoor adventure and around seven hours of sunshine a day. So whether you're looking for a room for rent on the shores of Moreton Bay or flatmates to share your trendy pad in Teneriffe, you can use Roomgo's flatmate finder service to help find your ideal new Brisbane home and the perfect new flatmates in Brisbane to match!
Why use Roomgo
Happy flatmates stay longer! At Roomgo we care about matching quality.
Find your room
We manually check every room ad on Roomgo to keep you safe. Find your perfect room, discover who lives there and arrange a viewing.
FIND A ROOM
Meet the flatmates
See flatmates searching in your area and find the right person for your flatshare. Offer your room directly or wait to be contacted, it's up to you!
POST YOUR ROOM
We're here to help
Roomgo are here with expert tools and advice to help you find the right flatshare for you.
Visit FAQs
Share accommodation in Brisbane
With around 100,000 people moving into the city every year there are lots of people looking to rent a room with flatmates and to share accommodation in Brisbane. As the capital of Queensland, the sunshine state, Brisbane enjoys a subtropical climate. In fact, blink and you may miss winter in this all year round weather-friendly city! It's not just the climate that attracts people to Brisbane. One of the oldest cities in Australia, it has a quieter feel than the larger fellow east coast cities of Melbourne and Sydney. This clean and modern looking metropolis, with its perpetually blue skies, has an abundance of green park spaces and beach locations close by.

Centred along the Brisbane River, the city is hilly and scattered with high rising land. Unlike some of the other big coastal cities, Brisbane is not located on a beach, instead it is surrounded by mangroves. When it comes to business, Brisbane is one of the major hubs in Australia, meaning there are plenty of professional flatmates wanted in Brisbane. Most of Australia's biggest companies have offices in the city, as well as numerous international companies. Student life is extensive in Brisbane too, as it's home to some of Australia's highest rated Universities (including the University of Queensland, Queensland University of Technology, and Griffith University), with campuses scattered across the city. So there are plenty of student flatmates wanted in Brisbane too! Our flatmate finder service can connect you with lots of different flatmates from all walks of life. When you are done with work and study and it's time for play, Brisbane is ideally located only an hour and a half south of the Sunshine Coast and an hour north of the Gold Coast. These destinations make the ideal road trip to take with your new Brisbane flatmates! So if you're looking for some fabulous flatmates to enjoy Brisbane life with, then Roomgo can help. Use our simple and quick flatmate finder service to get in touch with thousands of people looking for a flatshare, room for rent or flatmate in beautiful Brisbane.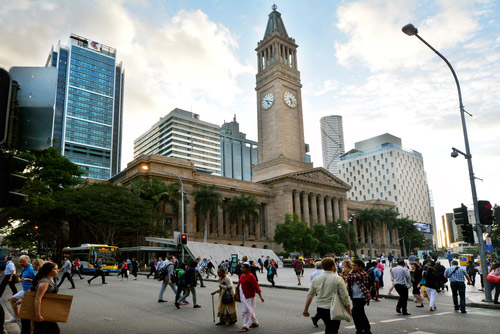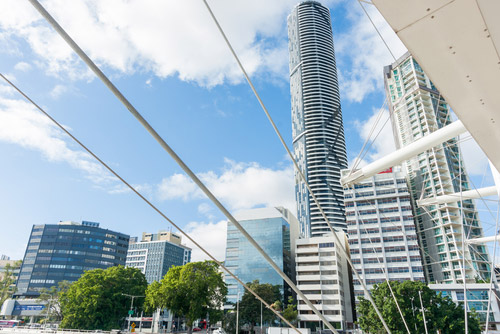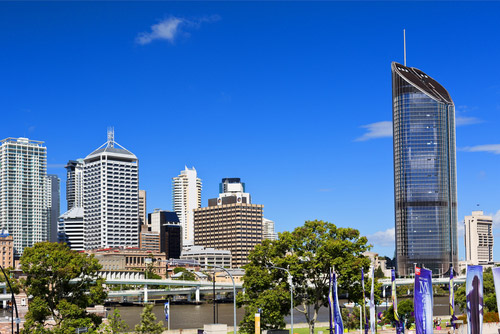 Finding the right area in Brisbane is key. When it comes to choosing where to rent in Brisbane, there are over 250 suburbs to choose from, where you'll find lots of flatmates wanted as well as rooms for rent. The average monthly room rental price for Brisbane is just under 700 dollars. Brisbane's metropolitan area stretches out along the Moreton Bay floodplain from Caboolture in the north to Beenleigh in the south, and across to Ipswich in the south west. To help you get around, the city is served by a public transport network that includes bus and rail services and the CityCat ferry service on the river. If you're still unsure where you'll find the best room for rent to fulfil your Brisbane flatshare needs, then read on to get a quick low-down on Brisbane's neighbourhoods.

As the city flatshare community is split roughly 50-50 between students and professionals, the flatmates wanted and rooms for rent in Brisbane reflect this. If you're a student or professional flatmate looking for a room for rent in a lively and urban area, then Fortitude Valley will place you in the centre of Brisbane's party scene. Toowong is popular with University of Queensland students looking for rooms for rent, thanks to its proximity to the campus, with good transport, entertainment and nightlife options. In East Brisbane, just east of the city centre, you will find many international students attracted by a good choice of student housing apartment buildings offering short term lets. The affluent New Farm area is around 2 km east of the Central Business District and partly surrounded by the Brisbane River. Flatshares here will find lively markets and cafe culture which appeals to both professionals and students wanting a room for rent. If you want to splash the cash then Paddington, south west of the centre, provides upmarket accommodation. If it's a great view that you're after in your new pad then check out the high rise apartments on offer by Auchenflower or South Bank. For those who don't mind being 30 minutes from the city centre, Brookwater to the south-west is ranked as one of Brisbane's most popular suburbs, thanks to its clean and green spaces, safe environment and neighbourly spirit. Whatever your particular needs, you'll find plenty of great accommodation, flatmates and flatmates wanted in Brisbane's diverse neighbourhoods. Find your perfect flatmate with EasyRommate today.
Flatmates in Brisbane
Male flatmates
85%
Female flatmates
15%
Professionals wanting to share accommodation
31%
Students wanting to share accommodation
38%
Shared accommodation in Brisbane
Room listings with photos
100%
Mixed gender flatshares
100%
Average flatmate budget
$58
Average room rent per week
$264
Weekly prices by rent type in Brisbane
Rent a double room in Brisbane
$174
Rent a furnished room in Brisbane
$264
Rent a short term flatshare in Brisbane
$90
Over 50,000 landlords trust Roomgo
Roomgo is an online flatsharing community perfect for any landlord with a room for rent, a bedsit, a studio or other shared accommodation. We check every listing and make it quick and simple to find great flatmates you can trust. Since 1999, our service has created over 5 million flatshares worldwide.
The world's largest flatshare network
1000s of new flatmates every week
Get genuine enquiries from qualified tenants