Share accommodation in Perth
Perth combines vibrant living with being one of the world's most isolated cities, with large deserts to the east and the vast Indian Ocean to the west. Perth is Australia's fourth most populated city and home to over 2 million people, living within just under 6.5 square kilometres. That means there are plenty of flatmates wanted in this ever-expanding city. So if you're looking for flatmates or a room for rent in Perth then let Roomgo assist with our simple and quick flatmate finder service. With our help it couldn't be easier to find your new flatmates in Perth.
Why use Roomgo
Happy flatmates stay longer! At Roomgo we care about matching quality.
Find your room
We manually check every room ad on Roomgo to keep you safe. Find your perfect room, discover who lives there and arrange a viewing.
FIND A ROOM
Meet the flatmates
See flatmates searching in your area and find the right person for your flatshare. Offer your room directly or wait to be contacted, it's up to you!
POST YOUR ROOM
We're here to help
Roomgo are here with expert tools and advice to help you find the right flatshare for you.
Visit FAQs
Share accommodation in Perth
Once upon a time Perth, capital of the state of Western Australia, may have been considered a bit of a sleepy backwater. But over recent years it has transformed itself into a popular place to be, and even features on the Economist's top ten most liveable cities in the world. With the average monthly cost of a room for rent in Perth at just under 800 dollars, if you share accommodation it's the most affordable way to live in the city. As well as keeping down costs, having flatmates in Perth is a great source of new experiences, friends and all the fun that comes with it. There are plenty of flatmates wanted in all areas of the city, offering different lifestyles to suit the character of each neighbourhood. Whether you're looking for a smart room for rent in a professional let or a shared house with student flatmates, you'll find choices tailored to your needs on Roomgo.

Perth is located on the Swan River, where it meets the south west coast. With an expanse of white sandy beaches, city parks and the Botanic Gardens, Perth provides a quieter pace of life than other big Australian cities like Sydney and Melbourne. So there are plenty of places to kick back and relax with your new flatmates. Residents of Perth benefit from a Mediterranean style climate and some spectacular sunsets over the Indian Ocean. So it's no wonder that this city attracts so many people to make their homes, and many of them are looking for flatmates in Perth to share with! A surge in economic activity started in the late 20th and early 21st centuries, which saw big mining operations open around the state, and the mining industry still attracts workers who flock from all over the world. The mining boom in Perth has meant the city's Central Business District has also seen a boost, with new commercial, corporate and residential properties being built. With strong business links it's perhaps not surprising that rooms for rent in Perth within professional flatshares are in high demand. The student flatmates community is also growing rapidly. Perth is home to four public universities: the University of Western Australia, Curtin University, Murdoch University, and Edith Cowan University, and one private university, the University of Notre Dame. Roomgo can help you find your ideal student or professional flatmates in Perth.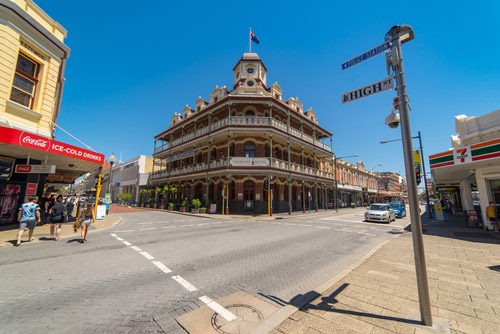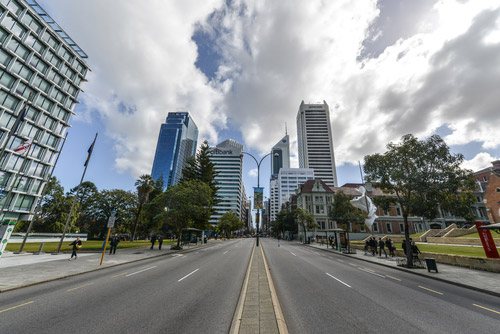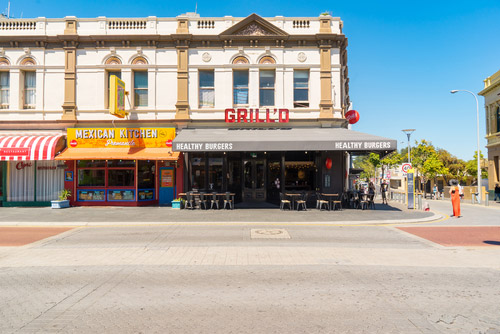 Finding the right area and accommodation in Perth is important. When deciding exactly where to rent a room in Perth, both your income and occupation will play a large factor. Popular areas for flatmates wanted such as City Beach on the coast, and Duncraig to the north, are favoured districts amongst professionals. For students looking for flatmates in Perth, the areas with plenty of amenities such as restaurants, cafes and nightlife tend to be the favourites. Some of the best loved student neighbourhoods to rent a room in Perth are St James and Victoria Park south of the Swan River, or Westminster to the north. If you're looking to flatshare close to central Perth then consider Subiaco in the inner west district with its stylish and cosmopolitan feel; trendy Northbridge, which is known for its nightlife and ethnic mix, or to the south, artistic Freemantle, known affectionately by locals as Freo, which also benefits from great transport links. If finding flatmates for an upmarket pad is on your agenda then Applecross and Bicton are both located on the banks of the River Swan with golf courses and parks right on your doorstep. Branch further out to find flatmates in Perth and you will discover even more great places to live in the outer north-eastern metropolitan regions such as Kiara and Caversham. Perth enjoys excellent public transport links, including trains, ferries and buses, so renting a little further afield can mean cheaper rents without too much inconvenience for commuting. The Shire of Kalamunda, Joondalup and City of Swan can provide semi-rural options for those seeking some space away from the city to flatshare. No matter where you decide to settle, rest assured that all over the city there are flatmates wanted and Roomgo is here to help you find your ideal flatmates in Perth.
Flatmates in Perth
Male flatmates
55%
Female flatmates
45%
Professionals wanting to share accommodation
55%
Students wanting to share accommodation
18%
Shared accommodation in Perth
Room listings with photos
67%
Mixed gender flatshares
67%
Average flatmate budget
$63
Average room rent per week
$223
Weekly prices by rent type in Perth
Rent a double room in Perth
$166
Rent a furnished room in Perth
$106
Rent a short term flatshare in Perth
$50
Over 50,000 landlords trust Roomgo
Roomgo is an online flatsharing community perfect for any landlord with a room for rent, a bedsit, a studio or other shared accommodation. We check every listing and make it quick and simple to find great flatmates you can trust. Since 1999, our service has created over 5 million flatshares worldwide.
The world's largest flatshare network
1000s of new flatmates every week
Get genuine enquiries from qualified tenants
As seen in the press