As seen in the press
Share accommodation in Australia
Looking for a flatmate in Australia? With thousands of rooms to rent in Australia we have got you covered! Australia is one of the world's most urbanised countries. The potential of finding a room for rent in these areas is high, with many looking for flatmates. There is no shortage of flatmates wanted, whether in popular city, like Sydney, or a smaller one, like Launceston. You can easily find the flatmate of your dreams in Australia, by using the flatmate finder on Roomgo.
Why use Roomgo
Happy flatmates stay longer! At Roomgo we care about matching quality.
Find your room
We manually check every room ad on Roomgo to keep you safe. Find your perfect room, discover who lives there and arrange a viewing.
FIND A ROOM
Meet the flatmates
See flatmates searching in your area and find the right person for your flatshare. Offer your room directly or wait to be contacted, it's up to you!
POST YOUR ROOM
We're here to help
Roomgo are here with expert tools and advice to help you find the right flatshare for you.
Visit FAQs
Search rooms for rent and flatmates in other cities
57 rooms for rent in Australia
Share accommodation in Australia
With a number of different highly urbanised cities to choose from, Australia has plenty of rooms for rent to offer you. It all comes down to your tastes and preference for location and flatmates. Most cities in Australia are found on the coasts, making it ideal for beach goers or those who love the ocean. If you prefer someplace away from the coast, Alice Springs may be the solution for you. It is known as the 'biggest little town' but nothing short on flatmates wanted. Australia is an attractive country to many from outside. Its low unemployment rate makes it ideal for young professionals, whilst its culture and strong academic credentials appeal to students. In fact, Australia is the third most popular international student destination in the world and 9th in university ranking system. Australia also ranks second highest in the human development index, meaning it ranks highly for the quality of life. Despite the fact that the cost of living in Australia may be relatively high, you can choose to share accommodation or find a flatshare to help lower the costs through flatmate finder Roomgo.

The more expensive cities you will find in Australia are major cities like Sydney, Perth, Melbourne, and Brisbane. Don't let the high costs discourage you. There are always flatmates wanted in these cities. Each of these cities brings something special. Sydney, for example, is the largest city in the country but its full cultural diversity and landmarks are known around the world. Melbourne is the second largest city in Australia and is known for its fast-changing weather. Perth carries more of a beach lifestyle. But if the fast, bustling pace of the city is not for you, there is no need to worry. You'll easily find a room for rent or a flatmate in the different suburbs located throughout the country. The quieter rural ones, like Acton Park or Oakey, provide a simpler lifestyle and one with lots of natural surroundings. Other suburbs, not necessarily quiet ones, can be found nearby or within cities like Brisbane, Launceston and Southport. These suburbs are popular locations to rent a room, with plenty of other suburbs available. You'll also find flatmates wanted in these locations.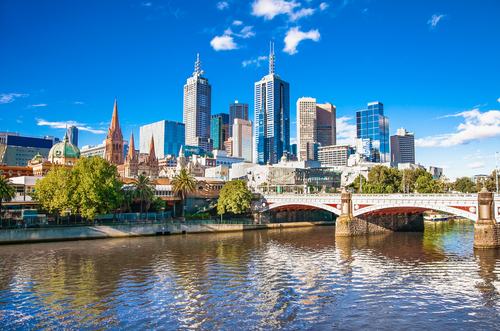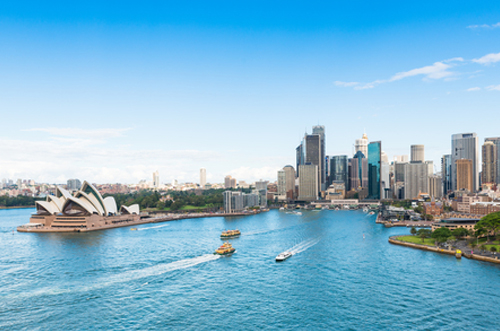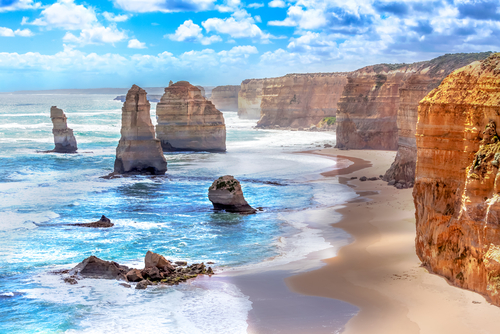 To young professionals, the big cities like Sydney, Melbourne and Perth are appealing because of jobs and the city lifestyle. With a large economy and a number of industries, like finance and manufacturing, Sydney has enough job prospects to make you start looking for flatmates in the inner suburbs of western Sydney, as it is the area most attractive to young professionals. Melbourne has experienced economic growth throughout the years and there are plenty of festivals to enjoy and see. Another city worth mentioning is Adelaide. This is a city growing in population, making it ideal for job opportunities, and so, flatmates wanted. Find a flatmat here and watch as the city's potentials develop with time. The capital of Australia, Canberra, holds a low employment rate, which is also appealing to newcomers.

Australia not only caters for young professionals, but also for students from around the world. The number of students seeking to study will mean flatmates around your age who are also looking for roommates or a room for rent. The top cities students like to go to are Melbourne, Sydney, Canberra, Brisbane, Adelaide, Perth, and the Gold Coast, according to the 'QS Best Student Cities 2016'. Melbourne has seven universities, which have received good rankings among international students. The city offers students enough things to do like live music or sports. Sydney also offers high-ranking universities and a high quality of life. Canberra has a very diverse student population, whilst Brisbane offers three major universities and a mix of urban and outdoor activities for its students. Adelaide also provides well-ranking universities and outdoor entertainment. Perth ranks 36th in Best Student cities index for culture and recreational activities, and the Gold Coast is a beach paradise with its two major universities, popular among Americans.

Students and young professionals interested in these locations will all find their ideal flatmates and rooms with the flatmate finder website Roomgo.
Flatmates in Australia
Male flatmates
58%
Female flatmates
42%
Professionals wanting to share accommodation
45%
Students wanting to share accommodation
33%
Shared accommodation in Australia
Room listings with photos
81%
Mixed gender flatshares
67%
Average flatmate budget
$75
What flatmates look for in Australia
Double beds
2%
Furnished rooms
5%
Short term rentals
4%
Weekly prices by rent type in Australia
Rent a double room in Australia
$191
Rent a furnished room in Australia
$217
Rent a short term flatshare in Australia
$54
Over 50,000 landlords trust Roomgo
Roomgo is an online flatsharing community perfect for any landlord with a room for rent, a bedsit, a studio or other shared accommodation. We check every listing and make it quick and simple to find great flatmates you can trust. Since 1999, our service has created over 5 million flatshares worldwide.
The world's largest flatshare network
1000s of new flatmates every week
Get genuine enquiries from qualified tenants